An 'intrusion' and 'benefit': Discovery Bay offshore renewable plan in crosswinds.
17th June, 2021
By Jackson Graham, The Standard
Source: https://www.standard.net.au/story/7300988/plans-for-beautiful-coastline-enter-into-local-crosswinds/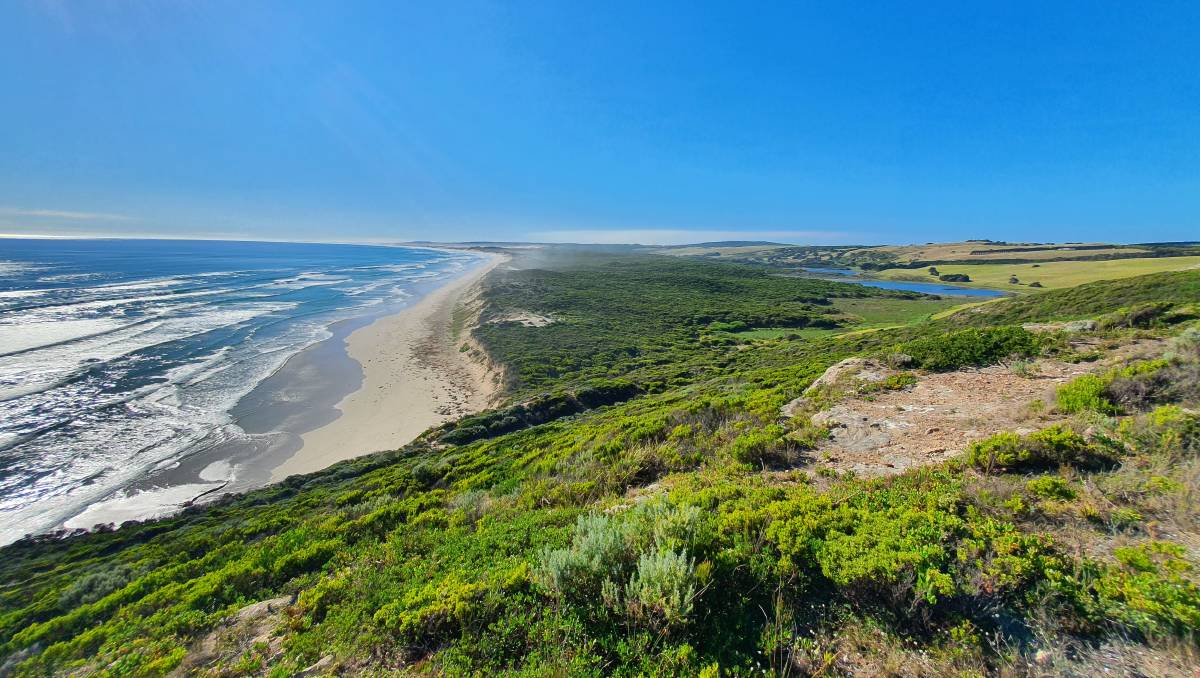 AN OFFSHORE wind farm proposed for Discovery Bay has been met with concern from a nearby resident while a Portland lobby group is eyeing potential jobs.

The project, revealed in The Standard this week, has applied for state and federal government approvals for up to 62 turbines to be built in the sea in a location between Cape Bridgewater and the South Australian border.
Bridgewater Lakes resident Hayne Meredith said the proposal would create "an industrial scale, in-your-face, intrusion" to the sparsely populated coastline.
"I respect the technology, but not the location they have chosen to exploit; a stunningly beautiful coastline, one of the few that still feels wild, with few signs of a human presence," the fifth-generation resident said.
"We have to decarbonise, but it doesn't mean we have to jump at every business opportunity that comes along."
Mr Meredith, among a group of objectors to the Cape Bridgewater Resort proposal being weighed up by a planning panel following a three-week hearing, said the landscape was classed as nationally significant.
"It is that absence of a visible human presence that makes its beauty so precious," he said.
The developer behind the offshore wind proposal, Australis Energy, did not respond to an interview request. Plans show the project would be capable of producing enough clean energy to power 330,000 homes.
Committee for Portland chair Steve Garner, also managing director of wind tower manufacturer Keppel Prince, welcomed the potential investment near the city.
"The old story of people not wanting them in their backyard is out the door; these things are out in the ocean," Mr Garner said.
"The benefits of having construction go on for a two-year period would just be huge for not only Portland but also the industry."
He acknowledged that the project would require a high level of scrutiny from planning and environmental authorities given its potential impact on marine and coastal life.
Planning documents show there are more than 100 species known near the project area, many endangered including migratory whales and birds.
Mr Garner said Keppel Prince believed it could manufacture towers for offshore wind but not platforms that went underwater and into the sea bed.
"It's potentially the first of maybe several that may happen within the region," he said.
South West Coast MP Roma Britnell said both on and offshore wind farms had visual impacts that upset some.
"The planning laws have been incredibly lax and aren't taking into consideration the genuine concerns of the community," Ms Britnell said.
"Everyone understands the need to transition to renewable energy, no one is denying that is the way of the future, but these types of developments, which have impacts on communities need to be carefully considered.