Regional communities fight for underground power
15th February, 2022
By Benjamin Preiss, Regional editor, The Age
Source: https://www.theage.com.au/national/victoria/regional-communities-fight-for-underground-power-20220210-p59vec.html
The company building a 190-kilometre renewable electricity transmission project in Victoria's west will consider putting parts of it underground to avoid sections where overhead wires would most dominate the landscape.
But regional communities in its path have vowed to continue fighting the prospect of long stretches of above-ground cables and towers rising to 85 metres in height.
Power distribution company AusNet Services is finalising plans for the Western Victoria Transmission Network Project, which will connect renewable energy generators with the electricity grid.
AusNet Services has encountered fierce resistance from councils and residents living in the project's proposed path, who say towers rising to 85 metres and wires will mar the natural landscape and potentially obstruct firefighting efforts from the air.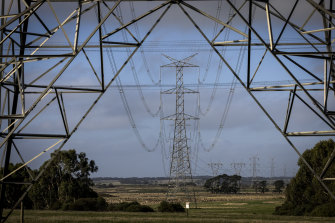 Opponents have called for the wires to go underground, but AusNet insists that would be about 16 times more expensive than the overhead option, with the cost falling to electricity customers.
Western Victoria Transmission Network Project executive director, Stephanie McGregor, said the possibility that some of it could be buried was being assessed.
"We are continuing to investigate the feasibility and effectiveness of underground construction where there is potential for the project to have a high visual impact that could be reduced through undergrounding," she said.
But Ms McGregor said an independent investigation last year found overhead construction was most appropriate for the length of the project.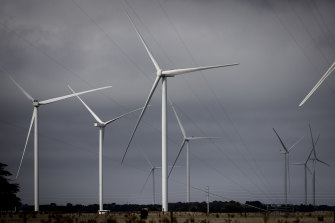 The network will run from Bulgana near the town of Stawell, to Sydenham in Melbourne's north-west.
It promises to deliver about 900 megawatts of renewable wind and solar energy farms in western Victoria, enough to power 500,000 homes.
AusNet Services is also preparing to compensate some landholders where the network will run over their properties, including possible voluntary acquisitions.
Jenny Blackett-Smith and her partner Paul McGoldrick recently learned the proposed route would run within 150 metres of their home in Kingston, near Daylesford.
"We're devastated," Ms Blackett-Smith said.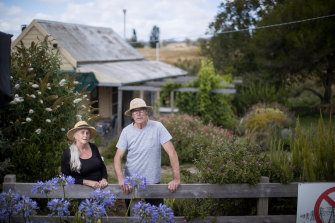 They fear the powerlines will ruin the landscape and devalue their property. The pair also worries that overhead powerlines will impede emergency services in attacking fires from the air and the ground.
Ms Blackett-Smith said the project should be reconsidered to include other costs such as loss of agricultural productivity and its possible effect on tourism.
"I want it to go back to the drawing board to look at better use of current technologies that will have less impact and be less risky."
One estimate by the Australian Energy Market Operator put the project's cost at $370 million to build it above ground.
Last year Moorabool Shire commissioned consulting firm Amplitude to examine the possibility of building wires below ground, which found it would cost up to $2.7 billion.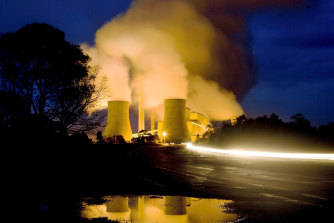 The report also found there was little or no risk of underground cables starting bushfires, and this option would maintain power supply during a blaze.
Moorabool Shire mayor Tom Sullivan said putting the transmission network underground would ensure regional communities were not left with imposing overhead wires and towers ruining their communities.
"If it's so important and beneficial to the country then I think the burden shouldn't fall disproportionately on some people and not others," he said.
Hepburn Shire mayor Tim Drylie said his council was helping residents prepare submissions to an environmental effects statement outlining their opposition to the project.
Cr Drylie said the council opposed the overhead option, but there were also problems with the route and location of a proposed terminal just outside the town of Creswick.
"It's really about the overall design of this project, which has a very poor social licence," he said.
Australian Energy Infrastructure Commissioner Andrew Dyer said AusNet should make ongoing payments to property owners where the project ran directly through their land, rather than one-off payments.
"The experience we've had with wind and solar farms is if you pay an income stream to the landholder you're more likely to gain their support," he said.
Replacing electrical wiring with underground cables or other technology was among the recommendations of the Victorian Bushfires Royal Commission following the Black Saturday fires in 2009.