August 7, 2019
Graham Lloyd, Environment Editor- The Australian
Lawsuit Tells Wind Farms: Cut The Hot Air.
Wind turbines at Snowtown in South Australia's mid north. Picture: Kelly Barnes.
Legal action against Australia's biggest wind farm operators provides a test case for the federal government's push to force ­renewable energy suppliers to ­deliver what they promise.
The Australian Energy Regulator yesterday started proceedings in the Federal Court against subsidiaries of AGL Energy, Neoen SA, Pacific Hydro and Tilt Renewables for alleged breaches of the National Electricity Rules.
Each of the companies had allegedly failed to maintain generator performance standards leading to a statewide blackout in South Australia in September 2016. The wind companies have said they will defend the claim but, if successful, the action could lead to class actions against the companies for millions of dollars in damages.
Comment: Graham Lloyd writes there can now be no doubt that renewable energy failure was at the heart of SA's blackout.

Approximately 850,000 customer connections in SA lost power on the day, which saw a
cascading failure after a severe storm hit the state. The blackout, known as a "black system event", affected the entire state network and was acknowledged as the most significant market event since the establishment of the National Electricity Market 20 years ago.
It has led to greater scrutiny of the amount of renewable energy that can be put into the electricity system without back-up.
AER said the companies carried some responsibility for the cause and scale of the blackout because they had failed to ensure the wind farms had sufficient protections and "ride-through" capabilities during system interruptions.
A review of the blackout found that severe weather had damaged transmission and distribution ­assets, resulting in voltage disturbances on the network.
The rapid series of voltage changes caused several wind farms, generating about 456MW, to shut down. Sudden loss of wind generation caused the Haywood Interconnector between South Australia and Victoria to trip, separating South Australia from the rest of the NEM. The state was without electricity supply for ­almost five hours.
In a statement announcing the Federal Court action, AER chairwoman Paula Conboy said the proceedings had been taken "to send a strong signal to all energy businesses about the importance of compliance with performance standards to promote system sec­urity and reliability".
"These alleged failures contributed to the black system event," Ms Conboy said.
A spokesman for Energy Minister Angus Taylor said the action was being taken by the regulator, not the government. "The AER makes its decisions independent of government," he said.
The action is considered a strong warning of the federal government's determination to enforce a reliability obligation on renewable energy providers.
"New generation needs to be properly integrated," Mr Taylor said. "It needs to perform, particularly in circumstances that are tough, like we saw at the end of 2016 in South Australia. It also means that solar and wind need to be backed up appropriately, so when the wind doesn't blow and the sun doesn't shine, customers know that when they flick the switch, the lights come on."
The Clean Energy Council said the legal action was "disappointing" and would "reignite misleading claims that wind farms were responsible for the events in 2016".
AGL yesterday called the allegations "highly technical" and said it believed it had complied with its legal obligations but would consider its position. In a statement to the New Zealand stock exchange, Tilt said it believed it had "acted in good faith".
The Greens accused the AER of selective policing.
Greens MP Adam Bandt said ageing coal-fired power stations were regularly failing in the heat and got off scot-free but wind farms were taken to court.
---
Three years on from the South Australia blackout, the dangers of our rush to renewables are even clearer
Listen to the science. It's a perfectly rational statement often used by those urging others to accept that the climate is changing and human activity is driving it.
But many who make this point tend to become irrational when someone dares question their preferred remedies or points out that making rapid changes to complex systems, like our energy grid, might be a tad harder than they claim.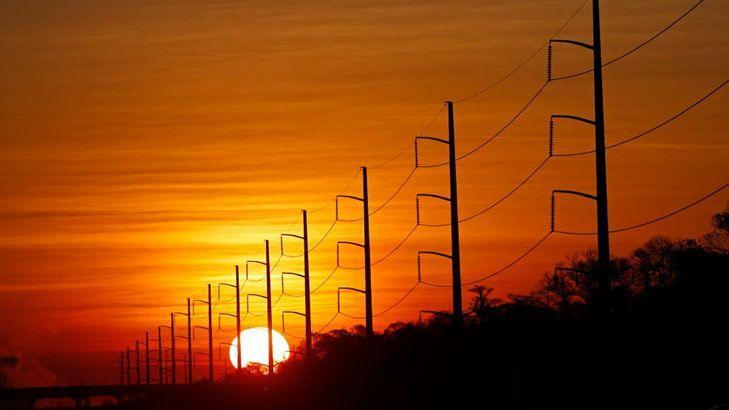 As Melbourne continues to experience power outages, the state government and energy providers have been forced to pay $5 million in compensation to those affected.
So it was when the lights went out in South Australia in 2016.
Three days before that happened I reported that "the rise of intermittent wind generation poses risks in managing the stability and reliability of the power grid".
In the wake of the state-wide blackout – something that is vanishingly rare – I wrote a series of pieces which raised questions about the role South Australia's heavy reliance on wind had played in the shutdown.
It should be noted that none of these reports questioned the reality of climate change. Many stressed the energy system needed to de-carbonise and that the absence of a national carbon price had created a hotchpotch of competing state and federal policies.
But no qualifications were heard above the storm that followed as thousands of complaints rained down on my then employer, the ABC.
A formal complaint was lodged with the broadcast watchdog for the crime of having "clearly indicated that it was his strong suspicion that the SA statewide blackout occurred because of SA's reliance on renewable energy."
Now, three years on, the Australian Energy Regulator is taking four South Australian wind farm operators to court arguing they "failed to provide automatic protection systems to enable them to ride-through voltage disturbances to ensure continuity of supply" and that "contributed to the black system event".
As the winds tore through South Australia on that September day, two sets of transmission lines toppled. A series of voltage dips ricocheted through the system, tripping the wind farm's protection settings and they shut down. That ripped more than 450 megawatts out of the system, or 48 per cent of total power. The interconnector to Victoria tried to pick up the slack before its protective systems sensed it was being overloaded and the link slammed shut. Frequency plummeted in the isolated state, all remaining generation was snuffed out and, for the first time since 1964, an entire state blacked out.
It's possible the wind operators might win an argument about technical settings in court. But since the blackout, a mountain of work has been done on the integration of renewable energy on the grid, and that has raised a series of real-world problems.
The Australian Energy Market Commission's reliability panel reported this year that system strength is declining across north Queensland, south-west New South Wales, north-western Victoria and South Australia.
South Australia's power system is on life support, kept afloat by now routine interventions by the energy market operator. That means directing wind farms to shut down and telling gas suppliers to tool up just to keep the system secure and the lights on.
The panel notes all this intervention comes at a huge cost to wholesale market prices – more than $270 million as of September last year.
The science tells us that integrating intermittent renewable energy to a grid that was not designed to deal with it brings a host of significant technical problems. It is distorting the market and stressing old baseload suppliers which must work harder to pick up the slack, particularly in times of peak demand, when unsupported wind power routinely underperforms.
In time we will solve these problems but if we run too fast the system will fall over.
It is something we need to debate rationally. And we should listen to the science.
Chris Uhlmann is the Nine Network political editor.
---
MELBOURNE (Reuters) – Australia's energy regulator said on Wednesday it is seeking compensation in court action against four wind farm operators, including AGL Energy (AGL.AX) and France's Neoen SA (NEOEN.PA), over a state-wide blackout in South Australia in 2016.
Each of the companies faces claims that several of their power generating units contravened regulations over a period of several months, not just on Sept. 28, 2016, the day of the blackout. South Australia is the country's most wind power-reliant state. (reut.rs/2M3y0Mn)
As well as seeking the introduction of new compliance programs and legal costs, the regulator is targeting penalties of up to A$100,000 ($67,220) per contravention. If the court rules in the regulator's favor, that could mean potential overall charges of at least tens of millions of dollars.
The Australian Energy Regulator (AER) alleges that AGL, Neoen, New Zealand's Tilt Renewables Ltd TLT.NZ and Chinese state-owned Pacific Hydro failed to ensure their plants met requirements to be able to ride through system disturbances.
The state lost all power on Sept. 28 after two tornadoes damaged transmission lines, disrupting voltages, which triggered protection features at nine wind farms that suddenly reduced their output.
The sharp drop in power from the wind farms overloaded demand for power on a transmission line from a neighboring state, which then tripped that link off, cutting the state off from back-up electricity supply.
"These alleged failures contributed to the black system event and meant that AEMO (the Australian Energy Market Operator) was not fully informed when responding to system wide failure in South Australia in September 2016," AER Chair Paula Conboy said in a statement.
AGL on Wednesday called the allegations "highly technical" and said it believed it had complied with its legal obligations.
In a statement to the New Zealand stock exchange, Tilt said it believed it had "acted in good faith" and would continue to try to resolve the matter with the regulator.
Neoen denied it had breached any rules and said in an emailed comment that it had always cooperated with the regulator and market operator and would continue to do so. Pacific Hydro declined to comment on the legal proceedings.
The blackout in South Australia – where wind accounts for more than 35% of power generating capacity – led to widespread concern about the rapid uptake of intermittent renewable energy weakening the country's reliable power supply.
"The AER has brought these proceedings to send a strong signal to all energy businesses about the importance of compliance with performance standards to promote system security and reliability," the regulator's Conboy said.
($1 = 1.4877 Australian dollars)
Reporting by Sonali Paul; Editing by Kenneth Maxwell
---